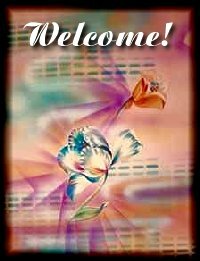 This site will be dedicated to my husband
Thomas C. vanGerven who died of Pleural Mesothelioma
on the 1st of June 1997.
Through his work as a refractory bricklayer
he was in contact with asbestos.
This is a lesser known cancer
effecting the lining of the lungs,
and is caused by exposure to asbestos.

---------------------------
As you read through this site
you may find that the spelling of
some words appear incorrect.
This is where the English
from different countries is spelt differently.
I do not change the wording of the
stories as they are not mine to tell.
They are written from
the very hearts of those
who sent them to me.

-------------------------
The Bad News
What Is Asbestos
Asbestos In New Zealand
More Asbestos In New Zealand
Asbestos Related Diseases
Specialists on Mesothelioma
Stories
New Stories
More Stories
Message For Navy Personnel
Poems and Verses
E-Mail Me

----------------------
Do you know what hope is?,
It's magic and it's free
It's not in a prescription
It's not in an IV
It punctuates our laughter
It sparkles in our tears
It simmers under sorrows
And dissipates our fears
Do you know what hope is?
It's reaching past today
It's dreaming of tomorrow
It's trying a new way
It's pushing past impossible
It's pounding on the door
It's questioning the answers
It's always seeking more
It's rumours of a breakthrough
It's whispers of a cure
A roller-coaster ride
Of remedies unsure
Do you know what hope is?
It's candy for the soul,
It's perfume for the spirit,
To share it makes you whole
Author Unknown~

---------------------------

DISCLAIMER: I am the widow of Thomas vanGerven,
who died from mesothelioma.
I am not a medical doctor or health care professional.
I share information and links to information
that has been helpful to me and that I
believe to be correct and good,
If you believe that you may have been affected
by asbestos in any way,
you must contact your Doctor.